Want a sneak peak at our 2021 Timetable? It is shaping up to be massive with over 60 class options.
Additional classes for both our Recreational and Competitive Gymnasts!
Looking to change or cease classes – please let us know via the Portal or Email ASAP as we are working this week to place kids in classes before moving onto our waitlists.
New members welcome anytime!
Enrol today via our Parent Portal
2021 Term 1 Class Timetable
(click the image to expand or save)
You can find our Timetable and Calendar page here.
Term 1 2021 runs from Sunday the 31st January to Thursday the 1st April 2021.
New members are welcome to join anytime.
North West Gymnastics Pathways
(click the image to expand or save)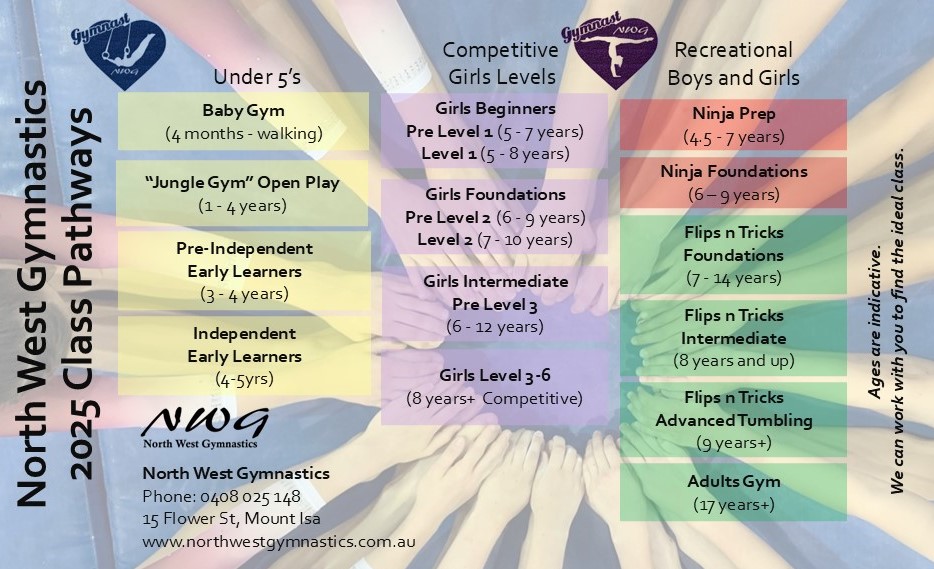 North West Gymnastics Class Prices
Indicative pricing is listed below under each class however please note pricing reduces as the number of term classes increases across the whole family.
Annual Membership (12 month rolling period) is applicable for all participants in the gym (including babies in carriers). Annual membership covers insurance through Gymnastics Australia. Membership pricing is $50 for Under 5's, $70 for recreational classes and $90 for Level 3+ Competitive Classes.
North West Gymnastics Class Details
Under 5's Programs
Our under 5's programs are Fun and Educational. Mount Isa Teachers have praised us for the positive influences our classes have on the Kids in School and in settling into School.
---
Fun and Recreational Classes
Fun and inclusive gymnastics programs where kids learn fundamental movement, independence and a heap of life skills. Pricing is indicative only, class prices reduce as class hours increase.
North West Gymnastics Offers Discounts for Families with Multiple Kids or Kids in Multiple Term Classes.
---
Competitive Programs
We pride ourselves on offering the highest quality competitive gymnastics program in the region. Our WAG (Women's) and MAG (Men's) programs are the foundation for what we love and do.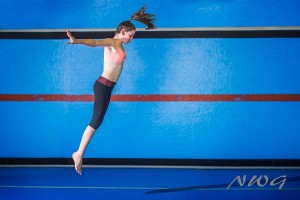 ---
You can find information on Our Classes here, including our Timetable and Calendar.
For enrolments please see our Parent Portal.
Make sure you follow us on Facebook or Instagram to stay up to date with News, Events and Programs
#nwgmountisa #northwestgymnastics #mountisagymnastics #mountisaacro #mountisatumbling #mountisaacrobatics #nwg #mountisa #gymnastics North West Gymnastics Mount Isa