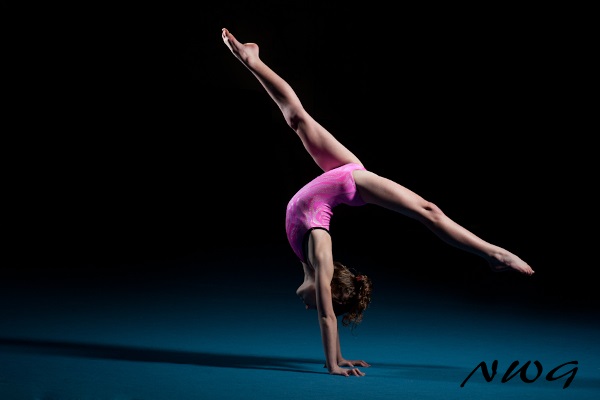 Acro Foundations and Gym Skills
North West Gymnastics Acro Foundations and Gym Skills class introduces acrobatic foundations, beginner tumbling and intermediate gym skills utilising all gym equipment to develop strength requirements and for a bit of fun aerial silks, beam, bas, trampoline, rings and parallel bars.
It targets the teaching of correct technique for acrobatic skills including Aerials, Walkovers, Cartwheels, Handsprings as well as partner and group balances and performance.
Perfect for Dancers wanting to improve strength and technique in acrobatic skills. 
Our Coaches are accredited in both Acro Gymnastics and Acrobatic Arts programs as a compliment to our Women's, Men's and Tumbling Gymnastics accreditations. 
The intended Age Range is 7 years + however may vary depending on any prior experience. 

This is a recreational class for children with intermediate gymnastics skills and experience and dance students. It is a non-competitive class that builds on foundation skills and is a great standalone class but is also complimentary to the competitive WAG Level 1-3 pathway.
This class is open to existing Acro students, children with a background in dance and current Level 1 – 3 gymnasts with adequate conditioning preparation to learn Acro skills including Aerials Cartwheels and handsprings and advance on the current Level 1 and Level 2 beam, bars and floor skills.
Our specialty is on the techniques of skill execution and appropriate physical preparation to ensure that skills can be performed safely and for many years to come.
Complimentary for any Acro program, Dance program or for Competitive Gymnastics. 
Classes run for 1.25 hours on
Monday Afternoon: 5:30 – 6:45pm. 
Our Acro Foundations and Gym Skills Class is a term commitment at around $25 per 1.25 hour class.
Annual Student Membership applies at a cost of $70 per year.
Other Acro Options:
You can learn more about Acro Gymnastics here.
Enrolments are Essential. Follow our guide on How to Sign up for Gymnastics Classes here.
#nwgacro, #mountisaacro, #mountisaacrobatics #nwggymskills #nwgacrofoundations #nwgmountisa
---
You can find information on Our Classes here, including our Timetable and Calendar.
Make sure you follow us on Facebook or Instagram to stay up to date with News, Events and Programs
#nwgmountisa #northwestgymnastics #mountisagymnastics #mountisaacro #mountisatumbling #mountisaacrobatics #nwg #mountisa #gymnastics North West Gymnastics Mount Isa