NWG Mums and Dads. We are still in need of assistance to sell numbers on a money board at the Buffs Club on Saturdays from 10:30 to 2pm.
If you can help out even for an hour from time to time please message or email us at committee@northwestgymnastics.com.au
Great prizes to be won each week!
All assistance much appreciated!!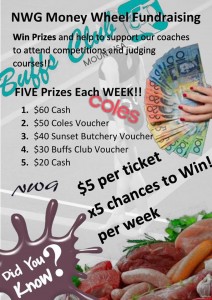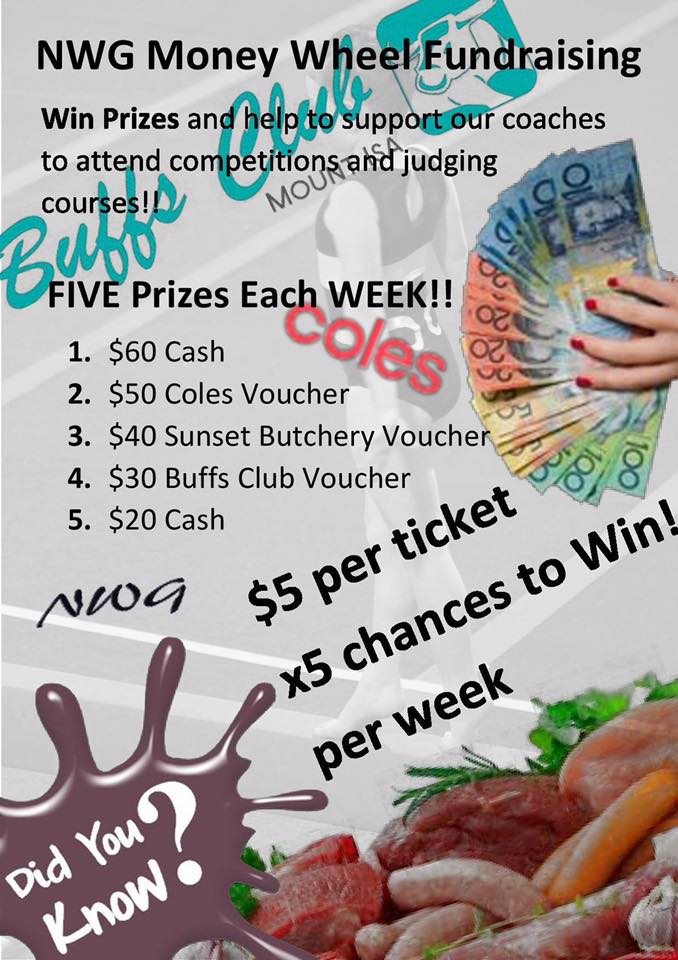 ---
You can find information on Our Classes here, including our Timetable and Calendar.
For enrolments please see our Parent Portal.
Make sure you follow us on Facebook or Instagram to stay up to date with News, Events and Programs
#nwgmountisa #northwestgymnastics #mountisagymnastics #mountisaacro #mountisatumbling #mountisaacrobatics #nwg #mountisa #gymnastics North West Gymnastics Mount Isa