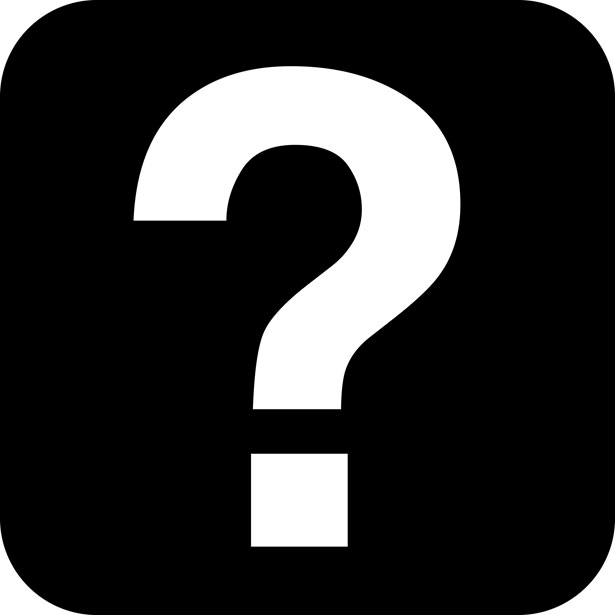 You can find our Comprehensive Club Handbook here however to help we've compiled a list of Frequently Asked Questions below.
Our website contains a heap of information on Our Classes, and our Timetable and Calendar.
When Should I Arrive?
You should aim to arrive 10 minutes before the class start time.
Do I need to arrive on Time for Mini Movers: Yes
Parents need to escort children under the age of 10 into and collect them from the gym. Children are to remain inside the venue until collected.
Parents are responsible for ensuring that their child makes it safely into the gym.
Your Coach may not allow you to participate if you are not on time for you class.
What should I wear?
Tight fitting clothing
No loose jewelry! (necklaces, anklets, watches). No Rings – as these will destroy our bars!
Jeans are Not OK. Skirts and Dresses are Not OK
Bike Pants, Bummers, Shorts, Singlets, Leotards are ideal.
Girls Competitive Gymnasts should be in Leotards and Bummers and Boys in Singlet and Shorts.
Can I Trial a Class?
We offer Trial Classes where we have space in classes. Once you have set up an account in our Parent Portal please email us to request a trial.
Trial Classes do not require membership. Subsequent attendance does however require Annual Student Membership.
Trial classes are charged at the normal rate for the class as a one off charge.
Requesting a trial class doesn't reserve you a place in the class and we may need to cancel a trial if the class fills.
Do I need to pay membership?
Yes – All kids or participants in the gym need to have paid their Student Membership.  (Parents of Kids in our Parent Participation Baby Gym and Mini Movers Classes and Kids trialing a class are the only exceptions)
Membership with our club is valid for 12 months from when you join. Please note that if you move to another club you will need to renew your Gymnastics Australia Membership at the start of the next calendar year.
What about Fees?
Fees need to be paid ahead of attending classes please. Fees consist of Annual Student Membership and Class tuition fees. Tuition is charged monthly in advance on the 15th of the month for the coming month.
If you have not paid your Annual Student Membership or your class fees unfortunately you will not be welcome to participate.
Fees shown on our Parent Portal normally indicate Monthly fees for the current month when you enrol. If you select direct debit fees will automatically be deducted on the 15th of the month for the following month for Monthly billing.
What time do Classes Start?
We do our best to keep class times the same between terms however from time to time there are some changes. You can find out Latest Class Timetable and Calendar here.
You should aim to arrive 10 minutes before the class start time.
What happens if I arrive late?
If you are late to class a Parent or Guardian must accompany you to talk with a coach or admin. If you are late and "drop and run" your kids will not be welcomed to participate.
Not only do late arrivals disrupt the class but the kids miss fundamental warm-up activities which may expose them to risk of injury.
Your Coach may not allow you to participate if you are not on time for you class.
What is your Committee NWG Mount Isa Inc?
North West Gymnastics is Supported by a Not for Profit Committee dedicated to improving the standard of gymnastics for members.
Our Committee also works to raise funds for assets which remain under committee ownership and raise fund for families towards competition travel, attendance and coach development. We meet most months and have an annual general meeting. We welcome you to join our committee to help support and build our amazing sport.
Our committee supports all members – recreational and competitive.
Learn more about our committee NWG Mount Isa Inc. here
Why were you closed?
We are normally closed on Public Holidays and from time to time will travel to Gymnastics Competitions. Our Annual Calendar is updated for closures and Invoices account for and note these closure dates.  Please read them.
It is a great idea to follow us on Facebook for Reminders. 
How do I enrol?
All enrolments, class changes, absences, payments and the like are via our Parent Portal.
We will Automatically roll your Enrolment over for the next term unless you advise us otherwise. We require at least 2 weeks notice for any change of classes or days.
How do I pull out of classes?
Please give us as much notice as you possibly can with a minimum of 2 weeks. We reserve spaces in classes and waitlist based on enrolments so failing to advise us is a cost to the club as your child is occupying a place in the class that could otherwise be filled.
If you wish to pull out of classes please simply select to drop the class in our Parent Portal at least 2 weeks ahead of ceasing participation. If ceasing during a term we may charge a $20 administration fee. We hate to see students leave so we'll likely ask you why you are cancelling.
Please note your child will be Automatically re-enrolled in the same class for the following term unless you have advised us otherwise with the required notice.
What do I do if my Child Can't make a class?
Please log an absence via our Parent Portal us as soon as possible ahead of time if you are going to be away or your child is sick as we may be able to place a child wanting a makeup or trial class in that place.
Can I get a makeup class?
We do love to offer makeup classes for families who advise of of an absence more than 24 hours ahead.  Families are granted up to 2 makeup tokens per month which have a 30 day expiry by default.
As class numbers are capped we rely on parents to advise us at least 24 hours prior when kids can't make gym so we can offer these places for makeups.
If you don't tell us at least 24 hours ahead of ahead of time that your child won't be able to make their class, a makeup token may not be offered as this will have impacted our ability to offer other kids makeup options.
Where can I learn about the benefits of Gymnastics?
What do classes cost?
Class costs can be found on Our Classes page. Nominally classes are around $21 per hour (or part thereof for shorter classes).
For students and families attending multiple classes, class costs reduce as classes increase.
NWG offers Family Discounts for multiple students in one family attending ongoing classes.
We also offer offsets for competitive gymnasts. Please talk with us.
How Many Classes should my child attend?
Class Attendance normally matches the level: For Level 1/Beginners: 1 Class per week, For Level 2/Foundations: 1-2 Classes per week, For Level 2 Intermediate: 2-3 Classes per week, For Level 3: 3 Classes, for Level 4: 4 Classes and Level 5 and Up: 5 Classes.
Progress will vary depending on the level of commitment, behaviour, focus, genetics and so forth. These are guides only. Appropriate conditioning (Strength and Flexibility) is key to progress – this is why we offer dedicated Strength and Flexibility Classes.
#nwgmountisa #nwgfaq Frequently Asked Questions
---
You can find information on Our Classes here, including our Timetable and Calendar.
For enrolments please see our Parent Portal.
Make sure you follow us on Facebook or Instagram to stay up to date with News, Events and Programs
Mount Isa Mining Supplies - copy
Accor Feel Welcome North West Gymnastics Mount Isa NWG Sponsor - copy
Procoat Logo NWG Mount Isa Gymnastics nwgmountia
local search logo NWG nwgmountisa mount isa north west gymnastics little legends - copy
Vida Images NWG nwgmountisa logo mountisa
ibis styles NWG North West Gymnastics Mount Isa nwgmountisa Accor Hotels - copy
MIPAC Support for North West Gymnastics NWG Mount Isa - copy
NWG Gymnastics Mount Isa Adels Grove Logo - copy
Cava Hydraulics and Auto Electrics
NWG Gymnastics Mount Isa BARKLY HIRE LOGO
Roger Locke Mount Isa Logo - copy
Total Physio Mount Isa North West Gymnastics Mount Isa NWG 2 - copy
Mount Isa Mining Supplies
Accor Feel Welcome North West Gymnastics Mount Isa NWG Sponsor - copy
Procoat Logo NWG Mount Isa Gymnastics nwgmountia
NWG Gymnastics Mount Isa BARKLY HIRE LOGO - copy
NWG Gymnastics Mount Isa Adels Grove Logo
Accor Feel Welcome North West Gymnastics Mount Isa NWG Sponsor
Mercure Hotels Townsville North West Gymnastics Mount Isa
local search logo NWG nwgmountisa mount isa north west gymnastics little legends
Downright Carpentry - copy
#nwgmountisa #northwestgymnastics #mountisagymnastics #mountisaacro #mountisatumbling #mountisaacrobatics #nwg #mountisa #gymnastics North West Gymnastics Mount Isa