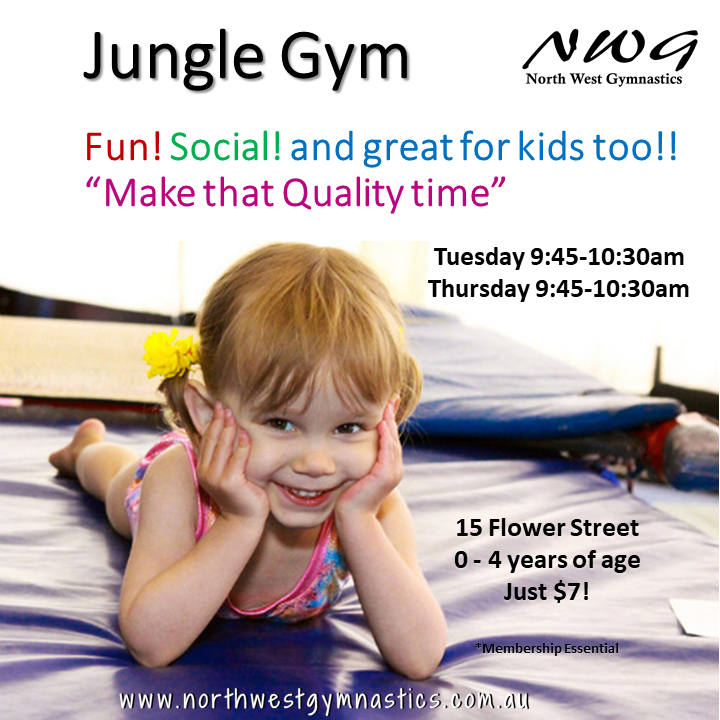 Jungle Gym and Early Movers Start Back from Saturday the 20th January 2018.
Join us on Saturday at 9:00am for Jungle Gym and 8:30am for Early Movers.
Jungle Gym Classes run: Tuesday 9:15am, Thursday 9:15am and Saturday 9:00am during the term.
You can find information on Our Classes including our Timetable and Calendar here.
---