North West Gymnastics MOST POPULAR PROGRAMS
Of all the fantastic programs offered at North West Gymnastics these are our most popular.
Mini Movers / Early Movers (1.5-4yrs), A structured class for those building confidence with Parent Participation. Casual Attendance Welcome.
Jungle Gym (0-4yrs), An Unstructured Open Play with Parent Participation. Casual Attendance Welcome. 
Boys Foundations (4-7 and 8-12 yrs), A Structured introduction to Gymnastics for kids with Energy to Burn. Includes rope, Ninja, Parallel Bars, High Bar, Pommel, Sprung Floor, Vault, Air Floor and MORE!!! The 8-12 Years Program coming in Term 4 2019. This is a term Based Attendance Class.
Activebods – Gym Fun (5-12yrs), A fun recreational class which uses all apparatus and equipment to build fitness and develop fundamental movement. This is a Term Based Attendance Class.
Acro Foundations and Gym Skills (6yrs+) – Our Acro class introduces acrobatic foundations, beginner tumbling and intermediate gym skills utilising all gym equipment. It targets the teaching of correct technique for acrobatic skills including Aerials, Walkovers, Cartwheels, Handsprings as well as partner and group balances and performance.  This is a Term Based Attendance Class.
Intermediate Acro, Tumbling and Aerials (9yrs+): Ideal for dance students to improve their floor manoeuvres and dance specific tumbling skills. Complimentary for levels gymnastics. This is a Term Based Attendance Class.
Aerials and Tumbling, (~11 years+) An exciting new class for Experienced Dancers and Gymnasts focused on aerial silks, tumbling and trampoline. Casual Attendance Welcome. 
Advanced Acro and Tumbling, (~11 years+) A structured class includes partner holds and displays, floor tumbling with development towards flicks, front and back saltos, handsprings, aerial cartwheels, walkovers. Great for X-gymnasts, current gymnasts or adults. On Hold for Term 4 2019. This is a Term Based Attendance Class.
Adults Gymnastics (16+ yrs), Classes structured to suit your request. Casual Attendance Welcome. 
Acrobatic Flight for Dancers (11+ yrs), A new program for Term 4 2019: A dedicated casual class focussed on progression for dancers in acrobatic flight, hand support, leap and jump advancement. By reference only. 
Visit Our Classes page for more information on our programs.
Interested in trying out one of our Term Based Classes? Request a Trial Class here.
These programs are for everybody. You can develop amazing skills while getting strong and flexible in fun and challenging ways; it is a sport for life with something for all ages and all abilities.
Starting with the basics these skills can then be developed and enhanced to suit each individual's needs. Touching on skills recognised in competitive and performance programs like Gymnastics, Trampoline, and Circus you are sure to find something you love.
Gymnastics for All:
Is lots of fun
Develops balance, co-ordination and confident body movement
Builds self-esteem, strength and flexibility, preparing the body & mind for life's challenges
Provides heaps of variety, so there is something for everyone
Is a sport for life
Is conducted within a safe environment which caters for personal growth and development
Develops healthy minds and bodies for now and later life
If you are interested in any of these classes please do not hesitate to contact North West Gymnastics on the details below.
These classes are generally non-competitive however allow for personal goal setting and challenges.
Enrolments are Essential. Please Follow our guide on How to sign up for Gymnastics Classes.  
You can find more info on Our North West Gymnastics Classes here. 
You can find our Class Timetable and Calendar here.
#mountisagymnastics, #nwgmountisa, Mount Isa Gymnastics, North West Gymnastics Mount Isa, #nwgacro, #nwgtumbling, #mountisaacro, #mountisatumbling, #nwgaerials, #nwgadults
---
You can find information on Our Classes here, including our Timetable and Calendar.
Make sure you follow us on Facebook or Instagram to stay up to date with News, Events and Programs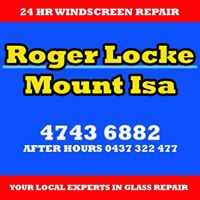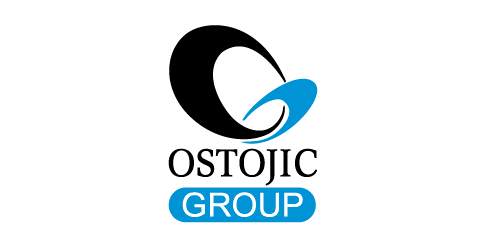 #nwgmountisa #northwestgymnastics #mountisagymnastics #mountisaacro #mountisatumbling #mountisaacrobatics #nwg #mountisa #gymnastics North West Gymnastics Mount Isa