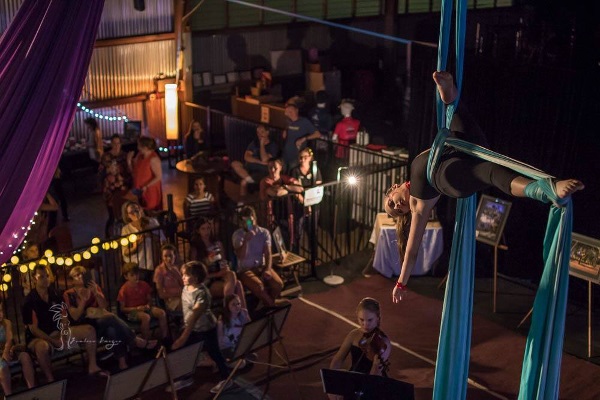 North West Gymnastics has teamed up with some fantastic organisations at our Flower Street venue to offer you and your family something for all!!!
Our Partners
Mount Isa Women's Self Defence
Isa Enpointe Dance Studio
Six Foot Circus

Providing women's self-defence classes, including practical and theoretical knowledge with a focus on Mount Isa.

Contact Nadia at:
nadiarmarshall@gmail.com, via the Mount Isa Women's Self Defense Facebook Page or call: 0407 735 679

Isa Enpointe Dance Studio offers classes including:

Classical Ballet,
Hip-Hop (Boys/Girls),
Jazz,
Kinder Dance
Contemporary

Contact Steph at:
isaenpointedance@gmail.com, via her website, or the Isa EnPoint Dance Studio Facebook Page

Looking for some unique and elegant entertainment for your event? Six Foot Circus offers performances and workshops in the art of aerial dance. The business is owned by Sabella Fuss, an experienced physical performer who performs on multiple aerial circus apparatuses, including silks, rope and trapeze. For more information and to request a quote for your event.

Contact Sabella at sixfootcircus@gmail.com, or via the Six Foot Circus Facebook page.
—————–
Keen to Partner with North West Gymnastics? We would love to talk with you! We have a dance studio, sprung floor area and facilities that we love to share. Looking for a venue for a term or even a day here or there.
Contact Kylie at:
info@northwestgymnastics.com.au, via the North West Gymnastics Facebook Page or call: 0408 735 768