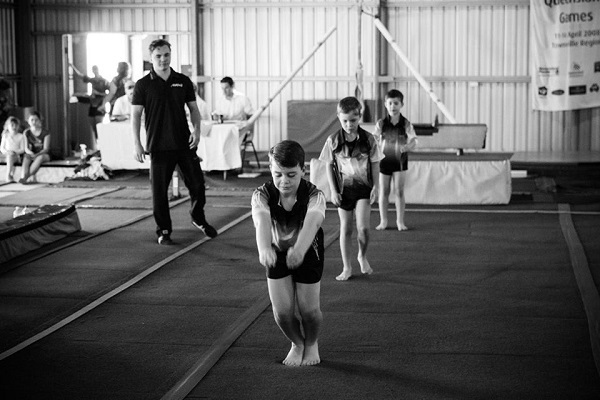 Men's Artistic Gymnastics at North West Gymnastics.
Our Boys programs are fun, fast paced with a focus on harnessing their energy, improving their co-ordination, challenging their strength and agility, developing their core stability. We also focus on fitness and fundamental movement, teaching skills like running, jumping and landing, Flip and fall, swinging, climbing, rolling, balancing and we teach them to do it safely.
We teach them to take risks in a safe environment. We assist boys to develop the skills to help them enjoy the freedom that being physically active allow. Our boys are taught to breakdown their dreams into smaller more manageable chunks rather than huge, overwhelming goals.
Following on from a start in Early Learners we have a number of class options:
All participants have the opportunity for in-house fun competitions/performances as well as Invitational Competitions out of Mount Isa.

---

Men's Artistic Gymnastics channels masculine energy to develop power, strength and control. Mastery of the six apparatus requires the skilful combination of flips, balance, stretch, spin and landings.