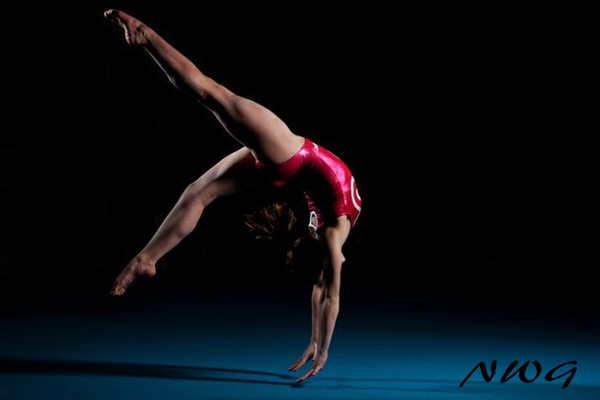 Acro Gymnastics at North West Gymnastics.
Acro Gymnastics is a fun and diverse sport focusing predominantly on use of the floor area.
Our classes contain a mix of partner and trio based holds and balances in addition to classic acrobatic tumbling skills.
Acro Gymnastics is best as supplementary to other gymnastics or dance sports as the contact hours are limited.
The perfect option for competitive gymnastics looking for something less demanding in terms of contact time. Acro gymnastics however can also be a great option for a primary sport with other gymnastics foundations or dance classes supporting the physical preparation required for skill execution.
Our coaches are accredited to Coach and Judge Acro Gymnastics through Gymnastics Australia and in delivering the Acrobatic Arts program.
North West Gymnastics offers a number of Acro programs.
We also offer a dedicated Aerials and Tumbling Class on Mondays and Tuesdays.
Advanced Acro and Tumbling targets either older or more competent students looking for advanced skills and partner balance combinations. Classes alternate between partner balances and individual advanced tumbling progressions. Learn walkovers, roundoffs, handsprings, flicks and salto's with an advanced coach.
Acro Foundations and Gym Skills continues to leverage other apparatus such as bars and beam to bring diversity to classes over what would be found in classic dance acrobatics. Floor skills, partner holds and balances do however form the predominant focus for this class.
Our Intermediate Acro, Tumbling and Aerials focusses on Partner Acrobatics, Floor and Aerial skills utilising the sprung floor area, trampolines and Aerial Silks.
Our Aerials and Tumbling Class works predominantly on Tumbling Skills including Salto's, Flicks and Aerials in addition to leveraging the Aerial Silks.
Annual club registration and insurance of $70 applies to the above classes.
Enrolments are Essential. Please follow our Class Enrolment process.
Acro Gymnastics
A spectacular sport for people who want to share the thrill of performing balances, flips and twists with their friends. While other gymnasts might handstand on the bars or beam, acrobats find themselves balancing on their team mate's feet, hands or shoulders. With roles as tops, middles or bases, there is a place for everyone in Acrobatic Gymnastics.