Here's a quick guide to help get you started with Zoom.
First Download the Zoom App if using a mobile phone or Ipad. If you are using a PC or Laptop you can Download the Zoom Desktop Program or you can use Zoom via a browser.
You don't need a paid Zoom account to use Zoom.
Use the Links provided on your NWGOnline Subscription Page to open the meeting.
Tips and Tricks
Please set your Name as your Last Name and your First or First Initial. If your family is participating use the Family (Last Name).
When you join the Zoom meeting you'll be placed in a lobby. The Coach will admit you to the meeting once they have verified your subscription so please make sure we can easily identify you from your name.
It's ideal if you can join the meeting early to help give us time to do this and so you can test your setting / video and audio.
When you enter the Meeting you will automatically be muted.
Position your device so we can see you in your general area.
Set the view to Speaker View (Top Right Hand Corner -> Gallery View or Speaker View Options)
If you can it is ideal if you can connect your device to a TV so the kids can clearly see the coach.
A great idea is to also use a bluetooth speaker so that the kids can hear clearly too.
To test your audio click the up arrow next to the microphone symbol in the bottom left hand corner and select "Audio Options".
Clicking the microphone in the bottom left of the screen will mute or unmute you.
If you want to switch cameras on your device or change video settings click the up arrow next to the camera icon in the bottom left hand corner.
Clicking the camera icon will turn your video on or off.
If you video is slow, you may need to be aware of other devices in the house using internet. We recommend you turn these off.
Oh and make sure your device is charged well in time for class!
Make sure a parent or adult is present in ear shot for the duration of the class and that other family members are aware of the video camera.
Make your area safe before starting class. Move any hard objects away from the class space.
These Links by Zoom can help you with settings: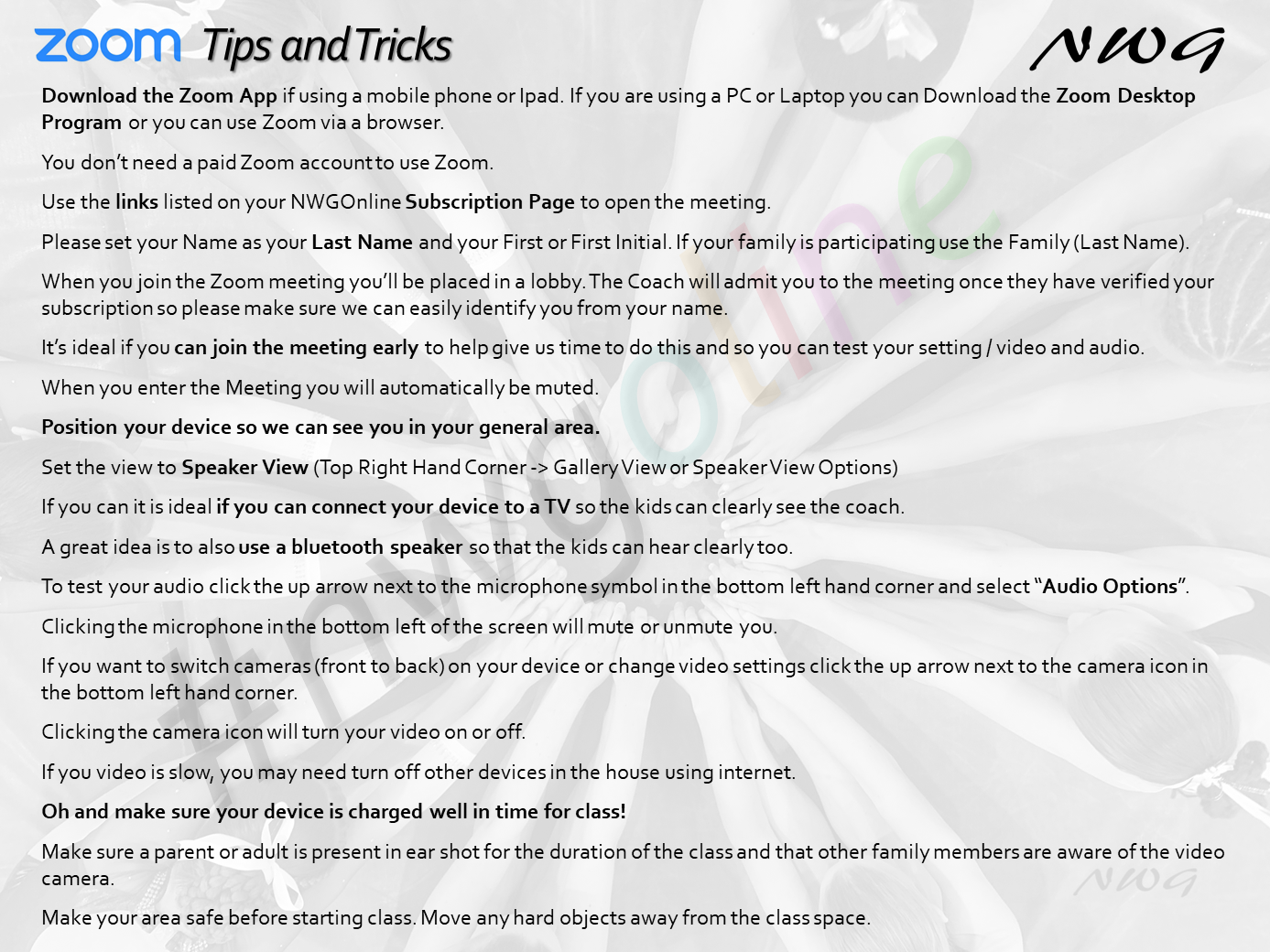 ---
You can find information on Our Classes here, including our Timetable and Calendar and Club Handbook.
For enrolments and class bookings please see our Parent Portal.
Birthday Parties can be requested via our Website
Make sure you follow us on Facebook or Instagram to stay up to date with News, and Events.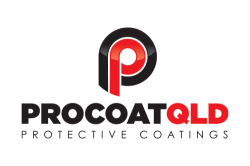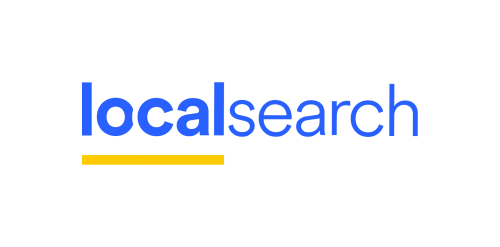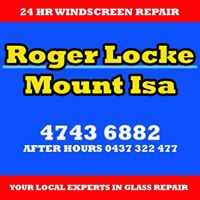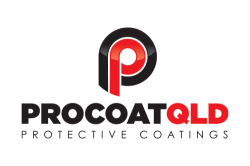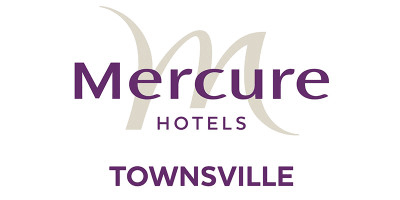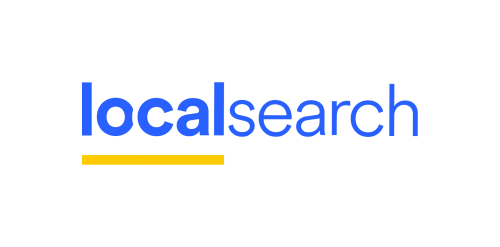 Mount Isa Mining Supplies - copy
Cava Group Logo website 450
MIPAC Support for North West Gymnastics NWG Mount Isa
Accor Feel Welcome North West Gymnastics Mount Isa NWG Sponsor - copy
Procoat Logo NWG Mount Isa Gymnastics nwgmountia
local search logo NWG nwgmountisa mount isa north west gymnastics little legends - copy
Vida Images NWG nwgmountisa logo mountisa
MIPAC Support for North West Gymnastics NWG Mount Isa - copy
NWG Gymnastics Mount Isa BARKLY HIRE LOGO
Roger Locke Mount Isa Logo - copy
Health Fist Group Mount Isa - North West Gymnastics
Cava Group Logo website 450
Mount Isa Mining Supplies
Accor Feel Welcome North West Gymnastics Mount Isa NWG Sponsor - copy
Procoat Logo NWG Mount Isa Gymnastics nwgmountia
MIPAC Support for North West Gymnastics NWG Mount Isa
Mercure Hotels Townsville North West Gymnastics Mount Isa
local search logo NWG nwgmountisa mount isa north west gymnastics little legends
#nwgmountisa #northwestgymnastics #mountisagymnastics #mountisaacro #mountisatumbling #mountisaacrobatics #nwg #mountisa #gymnastics North West Gymnastics Mount Isa